About 18 percent of all U.S. households own a deferred annuity, estimates the LIMRA Secure Retirement Institute, yet data suggest many annuities will never be activated for monthly income, leaving potential tax consequences for beneficiaries.
Many of these individuals can benefit by learning more about exchanges under Internal Revenue Code section 1035 of the Federal Tax Law, which can offer tax benefits for beneficiaries as well as provide tax-free long-term care (LTC) benefits, should they be needed.
"Americans have nearly $3 trillion in assets in fixed and variable annuities," said Chris Coudret, vice president and chief distribution officer at OneAmerica®1. "Annuities can be a more versatile way to provide income during retirement than many people – and financial professionals – realize."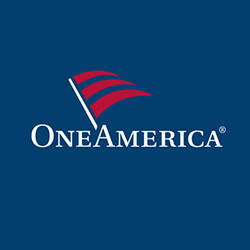 A new consumer resource, Guide to Long-Term Care Planning Using 1035 Exchanges, explores the basics of how 1035 exchanges can benefit individuals and includes several real-life scenarios.
"The Pension Protection Act (PPA) provides meaningful tax- and long-term care planning advantages to consumers," said Jesse Slome, director of the American Association for Long-Term Care Insurance (AALTCI), publisher of the guide. "Few people are familiar with this provision, which encourages individuals to plan for the possibility of needing additional income to cover LTC needs."
Among other provisions, the PPA enables income tax-free withdrawals from specific annuity contracts that pay for qualifying LTC expenses or LTC insurance premiums. This includes fixed interest annuities with LTC benefits, such as OneAmerica annuity-based hybrid LTC protection.
These annuities provide tax deferral and non-LTC liquidity, while offering a guaranteed payout benefit and the option for lifetime LTC benefits. If policyholders don't utilize their full LTC benefits, a death benefit passes to the named beneficiary. They can be purchased for a single person or shared between two people, and premiums won't increase. For more information about OneAmerica LTC solutions, visit www.oneamerica.com.
Repositioning assets to take advantage of the PPA is relatively simple, Coudret said. Under section 1035, an existing annuity can be exchanged into a new annuity on a tax-free basis, so all one needs to do is transfer all or a portion of the existing annuity into a hybrid annuity product featuring LTC protection.
"This new guide can be a tremendous help to financial professionals looking for information and resources for their client conversations," said Coudret.
Tammy Lieber, Senior Public Relations Manager, 317-285-1462
1 Table 25, Year-End Deferred Annuity Assets by Market Type, U.S. Individual Annuity Yearbook – 2016, LIMRA Secure Retirement Institute, 2017.
# # #
About OneAmerica®
A national leader in the insurance and financial services marketplace for more than 140 years, the companies of OneAmerica have helped customers build and protect their financial futures. OneAmerica offers a variety of products and services to serve the financial needs of their policyholders and customers. These products include retirement plan products and recordkeeping services, individual life insurance, annuities, asset-based long-term care solutions and employee benefit plan products. Products are issued and underwritten by the companies of OneAmerica and distributed through a nationwide network of employees, agents, brokers and other sources who are committed to providing value to our customers. To learn more about our products, services and the companies of OneAmerica, visit OneAmerica.com/companies.
OneAmerica® is the marketing name for the companies of OneAmerica. AALTCI is not an affiliate of the companies of OneAmerica. Provided content is for overview and informational purposes only and is not intended as tax, legal, fiduciary, or investment advice. This information is not designed to promote nor to endorse 1035 exchanges. Before using a 1035 exchange carefully weigh all the benefits, costs, and implications of replacing a policy.
Products issued and underwritten by The State Life Insurance Company® (State Life), Indianapolis, IN, a OneAmerica company that offers the Care Solutions product suite. All guarantees are subject to the claims paying ability of State Life.
*On July 20, 2017, State Life was rated A+ (Superior) by A.M. Best. This is the second highest of 16 possible ratings assigned by the agency.