What is car insurance?
Car insurance covers damage to your vehicle and protects you financially if you're liable for someone else's injuries or damages. Auto insurance can also pay for medical bills if you or your passengers are injured in an accident or you're hit by an uninsured or underinsured driver. Your policy protects you up to certain limits, agreed upon by you and your insurer.
Do I need car insurance?
Auto insurance is required in all states except New Hampshire (New Hampshire still requires financial responsibility if you cause an accident, so you'll want to be properly insured). Driving without insurance can result in a fine, license suspension, or even jail time.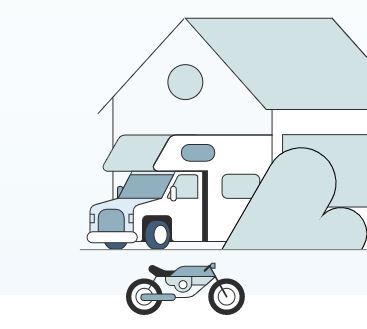 What does auto insurance cover?
Auto insurance covers a variety of mishaps that can occur on or off the road. Although coverages may vary by state, these are the standard coverages on most auto insurance policies:
Explore more auto insurance coverage options by calling Beck Insurance Agency in Archbold or Whitehouse, Ohio at 419-446-2777.  You can also send an email to help@beckinsurance.com or click here to send a request.
What does car insurance not cover?
A basic car insurance policy won't cover wear and tear, people who regularly drive your car but aren't listed on your policy, and driving on a ridesharing platform. However, you can sometimes add coverage or purchase a separate policy or warranty to cover the things your auto policy doesn't. 
How is car insurance priced?
Insurers consider many factors when pricing your auto policy, including your age, driving history, location, and type of car. Learn more about car insurance cost factors and the average cost of car insurance.
What is a car insurance premium?
Your auto insurance premium is the amount of money you pay your car insurance company in exchange for coverage. You generally have the option to pay your premium monthly or in full.
What is a car insurance deductible?
Your deductible is the out-of-pocket expense you pay before your insurer will cover your claim.
For example, you have a $500 deductible, hit a telephone pole, and your car repairs cost $2,000. You'll pay $500, and your insurer pays the remaining $1,500. You can choose your deductible amount from the options offered by your insurer.
The higher your deductible, the more of the claim expense you're responsible for. That means your out-of-pocket costs will be higher, but you'll have a lower overall rate, and vice versa.
Does car insurance cover maintenance?
Maintenance, mechanical failures, and wear and tear to your vehicle aren't covered by auto insurance. If your vehicle is disabled anywhere in the United States or Canada, many carriers offer optional roadside assistance coverage can pay for a tow to the nearest mechanic.