Buying a home can be one of the biggest purchase decisions an individual or couple will ever make. It is no wonder that when we start the journey of searching for our first—or next—home, we can get a little overwhelmed. Besides the things that are out of our control, like the housing market (supply and price), there are a few things you can do to make home shopping easier.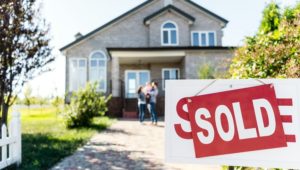 Before you make an offer, consider the following:
1.Find somewhere you feel safe. Research the community and neighborhood. Talk to people you know who live near the area. If you have kids, researching school districts is also important.
2.Cast a wide net to start. While you may have an idea of your dream home and what it looks like, don't narrow your search criteria too quickly. Some of the items you see as "must haves" may not be necessary in the end. Part of getting the best deal is knowing what is out there and available.
3.Evaluate the home closely. When you get to the point of touring homes, be sure to pay close attention to details. Are the windows in good shape, or will they need to be replaced? How old are the major mechanicals and roof? Are there signs of structural concerns? These are all costly repairs—especially if they are unexpected!
4.Get an inspection. While this is more commonplace than not, make sure you have a professional inspection of the property. A thorough evaluation of the home can identify safety concerns that need to be addressed.
5.Don't ignore red flags! The conditions of each contract offer can vary, but if your purchase is contingent on inspection, don't overlook problems. If it is not something that can be resolved through negotiations with the seller, you must be willing to walk away from a bad deal.
6.Is it a good fit? While all the prior points are important, it is also important to make sure the home is a good fit personality wise. Make sure there is enough space for all your stuff in the bedrooms and closets. Kitchen size and layout can also be important elements.
While there is no doubt that the charm of a home can make you want to buy it on the spot, following a few simple tips can help avoid the headache of a rushed and underinformed purchase. Do you have any home buying tips you'd like to share?
This content provided by Acuity Insurance, written by Addie B. on 08/16/2018.  Original content found here.
Interested in Homeowners Insurance? Contact Kylie Schultz, Natalie Grieser, or Joe Beck at Beck Insurance Agency, Inc.  Phone (419) 446-2777, email info@beckinsurance.com, or submit a request online here.