Business Insurance: Don't Accept a Single Quote
If you need business insurance, you should make an effort to get the right coverage at the right price. Of course, it takes a great deal of time and effort to run a business, so you do not have hours to spare calling several different companies to get multiple business insurance quotes.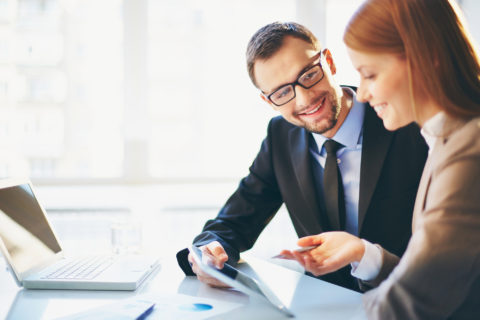 When you are in this situation, you may call a national company that everyone has heard of and accept the quote that you are given. After the term expires and the next cycle rolls around, you will get a renewal notice and dutifully pay the bill. This can take place year after year, and all the while you will never know if you are paying too much for your business insurance.
Things are entirely different when you partner with our agency. We have been exceeding the expectations of discerning business decision makers in this area since 1948. Since we have so much experience, we have developed a network of reliable insurers that we represent.
After we enter your information into our system, we will get quotes from all of these different companies that are competing for your business insurance dollar. You can evaluate the offers and opt for the company that is giving you the best deal for your business insurance.
Another advantage that you gain when you work with our agency is the fact that we can go through the process all over again when it is time to renew your business insurance coverage. It is possible that a different company will make you a better offer than the existing one, so you will always be in the driver's seat.
Comprehensive Forms of Business Insurance Coverage
We can connect you with all different types of business insurance coverage. If you have a single motor vehicle on the roadways or a large fleet, we can obtain the commercial auto, truck, or van insurance you need. We also have access to general liability insurance, professional liability, workers' compensation, commercial property insurance, and many other types of business insurance coverage.
Contact Beck Insurance Agency!
We serve Napoleon, Toledo, Waterville, Perrysburg, Ohio, and surrounding areas. You can use our contact page to send us a message, and we can be reached by phone at 419-446-2777 or 877-446-2325.