Insurance coverage can seem pretty straightforward. Health insurance? Check. Life insurance? Check. Car Insurance? Check. Homeowners insurance? Check.
You might think you've covered every possible insurance need. However, there are certain types of specialized insurance coverage you may not have considered. Here are three of them.
#1: Medicare Supplement Insurance for Maumee & Perrysburg
Seniors in Perrysburg or Maumee may be thinking that Medicare has them covered. After all, with Medicare's many parts, it seems like every insurance contingency is taken care of.
However, Medicare coverage has gaps, which private insurance from a provider like Beck Insurance can cover. For instance: Medicare's prescription plan, known as Medicare Part D, has a notorious coverage gap called the "doughnut hole." Once you reach the limit on your Medicare prescription drug coverage, you then have to pay for prescriptions as though you had no drug coverage—unless, of course, you have a Medicare supplement insurance policy from Beck Insurance to cover you.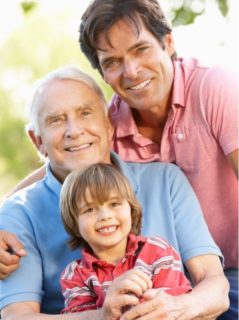 Beck Insurance can also write a long-term care insurance policy for you, which will supplement your Medicare coverage for full-time nursing home or assisted living facility stays.
#2: Specialized Farm Insurance for Montpelier & Bryan
You may already have a farm insurance policy for your organic winery in Bryan that covers your buildings and equipment. But what if your organic grapes are contaminated with pesticides from a crop duster? Beck Insurance can write a clause into your farm insurance policy that includes coverage for crops that are damaged or destroyed by chemical overspray.
Beck also looks after the wheat farmers in Montpelier, who supply American snack makers and French bakers with their prized soft red winter wheat. We can make sure you're covered in the event that your crop is tainted with fungus after harvest because something has gone wrong with your grain handling complex.
#3: Errors & Omissions Insurance for Businesses in Defiance & Sylvania
If you run an engineering firm in Sylvania or an advertising agency in Defiance, you need errors and omissions insurance to protect your company. Accountants, galleries, and even publishing companies could inadvertently make a mistake that harms their client's business or reputation. If your client decides to take you to court, your errors and omissions insurance from Beck Insurance will cover court costs, attorney fees, settlements, and more.
Don't take a chance on not having the right kind of coverage for your healthcare, farm, business, or other needs. The experienced professionals at Beck Insurance offer a free coverage evaluation. Give them a call now at 877-446-2325 to find out how well you're covered…and if there's any additional insurance coverage you need for your peace of mind.